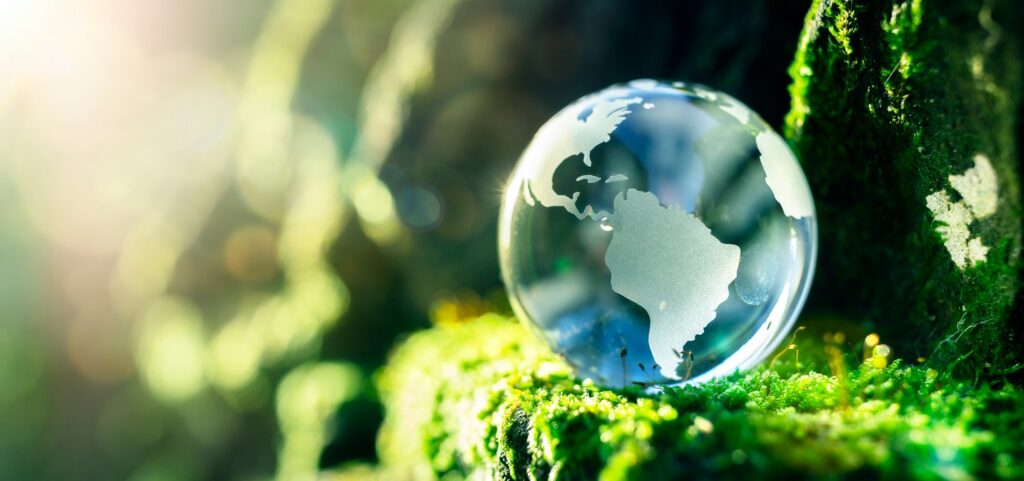 Eco-Friendly Adhesives: 4 Ways They are Regulated
Environmental regulations in countries and industries worldwide are being set in place to handle the use of chemical substances. With eco-friendly solutions at the forefront of many of our customers' minds, we have taken great strides to make it a central mission to provide eco-friendly adhesives and chemical substances.
What are Substances of Environmental Concern?
Any substance that adversely impacts the global environment or human health is considered a substance of environmental concern. Currently, hundreds of thousands of these chemical substances are produced industrially and sold throughout the world. Since some are beginning to raise red flags with their potential impact on the environment and health, manufacturers like ThreeBond must find more eco-friendly options for our customers to use.
As standards around the world become more rigorous for industries including automotive, electrical and electronics, manufacturers are re-evaluating their chemical substance use to address these growing regulations.
4 Ways Eco-Friendly Adhesives are Regulated
RoHS Directive Requirements
The RoHS directive directly impacts the use of harmful substances in the electrical and electronic equipment industry. ThreeBond has specified six RoHS-restricted substances as banned substances and has eliminated the use or presence of these materials with the cooperation of suppliers. Verified materials are registered in the in-house database, which is used as a reference when developing new products. In addition, from the development stage to post-commercialization, we perform in-house and third-party analyses for any required verification.
The restricted substances include:
Lead
Mercury
Hexavalent chromium
Polybrominated biphenyls
Polybrominated diphenyl ethers
Cadmium
REACH Directive Regulations
To protect human health and the environment from the hazards posed by chemical substances, the regulation concerning the Registration, Evaluation, Authorization, and Restriction of Chemicals (REACH) is now in effect. Toxic substances of serious concern such as carcinogens, mutagens, and reproductive toxicants seriously impact the environment and human health; 46 are specified in the Substances of Very High Concern (SVHC) candidate list.
For our part, we offer a wide range of anaerobic sealants, ranging from low to high strength. We also provide chassis coating materials that can be used as plasticizers to soften a cured body. Adding a plasticizer here softens the coating film and increases adhesion to the substrate. Conventionally, DEHP has been added. Thanks to efforts to develop DEHP-free products, we can now achieve the same performance with a plasticizer that complies with applicable regulations.
Tin Regulations
"Organotin compounds" is a generic term for compounds containing tin-bonded alkyl or aryl groups. Their reproductive toxicity is an issue of concern. This regulation directly impacts substances manufactured or imported, and so substances such as dibutyltin compounds and dioctyltin compounds are being heavily restricted.
To solve this issue with manufacturers, ThreeBond is hard at work to develop an alternative product free of DBT and can still be used for various purposes as one-part moisture-curable, eco-friendly adhesives.
Halogen Regulations
More and more of our customers are beginning to come to us for eco-friendly adhesive solutions that are halogen-free. Especially in the electrical and electronic industries, restrictions are being put in place to limit the threshold for halogen levels, including chlorine, bromine, and total chlorine + bromine.
Chlorine appears in conventional epoxy adhesive without halogen countermeasures and in certain acrylic adhesives. Epoxy resin uses epichlorohydrin, a chlorine compound, in the monomer manufacturing process.
To reduce chlorine originating from the monomer, it is necessary to use a distilled epoxy monomer. ThreeBond has developed adhesives certified by the UL94 V-0 flame retardant standard without using halogen flame retardants. It sells the TB1537 series.
As the demand for eco-friendly adhesive solutions continues to grow, it will continue to be our mission to create options that readily serve all our customers. We pay close attention to regulations and directives surrounding chemical substances and address them as quickly and efficiently as possible to protect the environment and improve the industries we serve.
About ThreeBond International Inc.
ThreeBond has been driving the future of adhesives and gaskets as it applies to the automotive manufacturing industry. Our brand has continued to focus on producing safe and efficient adhesives, sealants, gaskets, and coatings for automotive manufacturing and other industries.