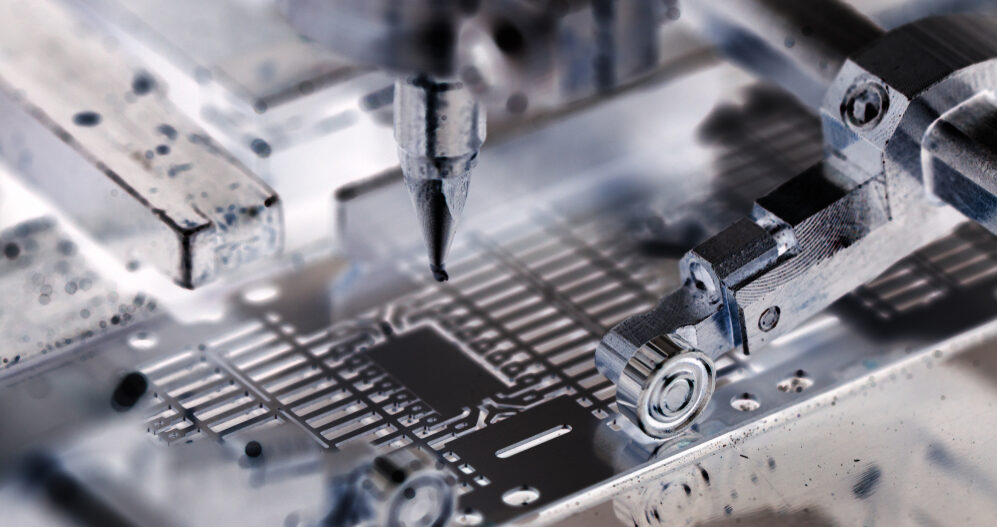 Frequently Asked Question: Is Epoxy Conductive?
Since epoxy is used in various applications, including automotive aftermarket, consumer electronics, EV and fuel cell manufacturing, it's not uncommon to wonder what type of epoxy is best for your specific application. Epoxy resins have a myriad of purposes, but what about conductive epoxies? What are the benefits for you as a business owner of investing in epoxy that is conductive?
Electrically conductive adhesive
is glue that is primarily used for electronics. The electrical conductivity of epoxy is caused by adding a component that makes up a portion of the total mass. This conductive component can be:
Silver
Nickel
Copper
Gold
Carbon
Graphite
By combining a highly conductive material with an epoxy resin or silicone, you can create a conductive epoxy that produces an electric current.
Why Choose a Conductive Epoxy?
In most cases, conductive epoxies are beneficial in environments where mechanical and thermal cracking risks are very high. If working with heat-sensitive components, conductive epoxy can be valuable. They are a safer alternative to leaded and unleaded soldering. They offer low curing temperatures and help to reduce any risk that heat-sensitive components will experience damage during manufacturing. These types of epoxies are more resilient to thermal and mechanical stress.
Just some of the common applications for conductive epoxies include:
Printed circuit board (PCB) repairs
Painting plastic boxes that contain electronic devices
SEM to fix and ground the sample
And more
Pros and Cons of Conductive Epoxy
As with any solution, there are pros and cons to using conductive epoxy in manufacturing applications. Understanding the benefits and drawbacks will help you make the best decision for your business, your customers, and the overall quality your finished product.
Pros of Conductive Epoxy
Since conductive epoxy is essentially epoxy glue with metal particles in it, it can be used on many different surfaces that soldering cannot. Some of the main benefits of using epoxy that is conductive includes:
Lower toxicity (lead-free)
No pre/post-clean requirements
No mask needed
Moisture resistant
Thermally conductive
No flux
Most are RoHS compliant
Cons of Conductive Epoxy
Before you make the switch to conductive epoxies for your manufacturing facility, you might also want to explore the cons of using this type of adhesive over soldering:
It must be stored properly to maintain shelf life
Epoxy must be mixed correctly to get the proper conductivity
Expensive
Longer set time than soldering
ThreeBond has developed the
TB3331D
conductive adhesive epoxy mainly for the electronics market, including auto manufacturing. Our entire
3300 series of electrically conductive resin
makes it easy for businesses just like yours to find the right electrically charged adhesives and resins to keep your operation running smoothly and safely.
About ThreeBond International Inc. 
ThreeBond has been driving the future of adhesives and gaskets as it applies to the 
automotive manufacturing industry
. Producing safe and efficient adhesives, sealants, gaskets, and coatings for automotive manufacturing and other industries has been a continued focus for our brand. Our innovative technologies are created to support the growth of manufacturers in a way that makes us a trusted and reliable partner through every step of the supply chain. 
Contact us to learn more
 about how we can collaborate with you to develop new products and formulations to meet your specifications.