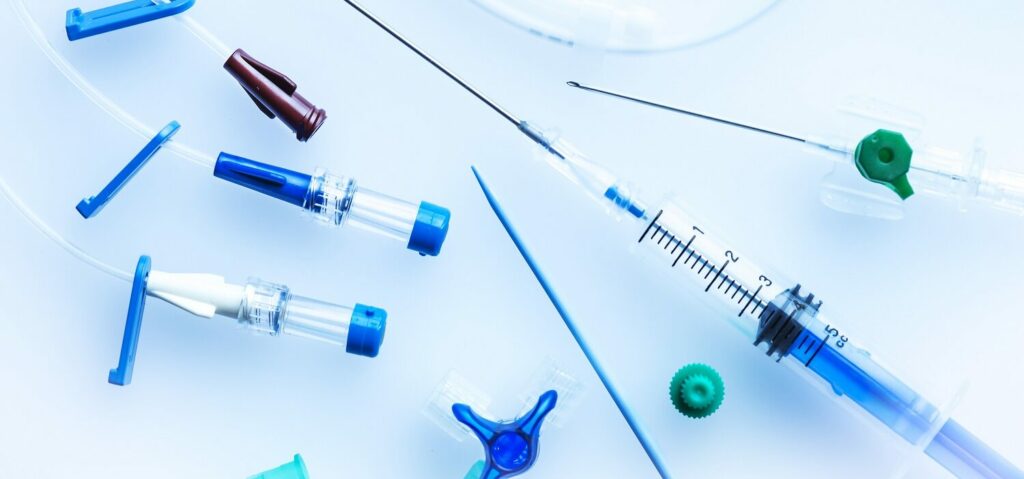 Ultraviolet-Curing Resin and Its Applications in the Medical Device Industry
Due to the modernization of production facilities and the improvement in power-saving and speed, fast-curing
ultraviolet-curing resins
have become increasingly indispensable across various industries.
Why are ultraviolet-curing resins becoming such a major player across industries? The prime characteristic of UV-curing resins is that they change from a liquid to a solid in a very short time. This quick cure time has made resins replace plastic in many applications.
When comparing the properties of ultraviolet-curing resins to that of other conventional resins, the UV-cured resins scored highly across the board in categories including:
Curing speed
Surface curing properties
Rubber elasticity
Adhesive properties
Resistance to moisture and heat
Low-temperature properties
By scoring moderate to excellent in all categories, UV-curing resins have made a name for themselves in the automotive industry, and more importantly, in the medical device industry.
What is Ultraviolet-Curing?
UV-curing is a photochemical polymerization process. UV-curing resins and adhesives are exposed to UV energy that initiates the setting (polymerization) process. How does this differ from other curing methods? Thermal oven processing requires the use of a solvent, while UV-curing typically uses a UV-cure chamber.
UV-curing has been used in manufacturing for over 40 years. ThreeBond has worked to perfect its formulations and ensure that all surface areas get irradiated with ultraviolet light. In the development of ultraviolet-curing resins, the combination of ultraviolet curing with other curing methods must be taken into consideration to satisfy user requests. Fortunately, Three Bond has the underpinning of curing technology established in a wide range of studies on anaerobic adhesives, RTV silicon, acrylic structural adhesives, instant adhesives, epoxy adhesives, and others; therefore, we consider ourselves to be in a very advantageous position for the development of ultraviolet-curing resins.
Uses for UV-Curing Resins in the Medical Device Industry
UV-curing enables medical device, component, and product manufacturers to reduce production costs while also increasing the quality of finished products. UV-curable resins and adhesives can be used on various medical products making them valuable throughout the medical device industry.
UV-curing resins have been proven to improve overall product quality, reduce operating costs, ensure consistent and reliable results, and they offer a more environmentally friendly solution all-around.
Just some of the common medical products utilizing UV-curing resins include:
Syringes
Catheters
Hearing aids
Dialysis machines
Medication patches
Filters
Test trips
And more
At ThreeBond, we believe a need results in the development of a new product, a technical advancement creates various needs, and another need involves significant technical limitations. With an understanding of those technical limitations, we can work to eliminate them.
We are proud to offer
UV-curing resins
for various industries and applications and continue to perfect our formulations to provide superior products every single time.
About ThreeBond International Inc.
ThreeBond has been driving the future of adhesives and gaskets as it applies to the
automotive manufacturing industry
. Our brand has continued to focus on producing safe and efficient adhesives, sealants, gaskets, and coatings for automotive manufacturing and other industries. Our innovative technologies are created to support the growth of manufacturers in a way that makes us a trusted and reliable partner through every step of the supply chain.
Contact us to learn more
about how we can collaborate with you to develop new products and formulations to meet your specifications.