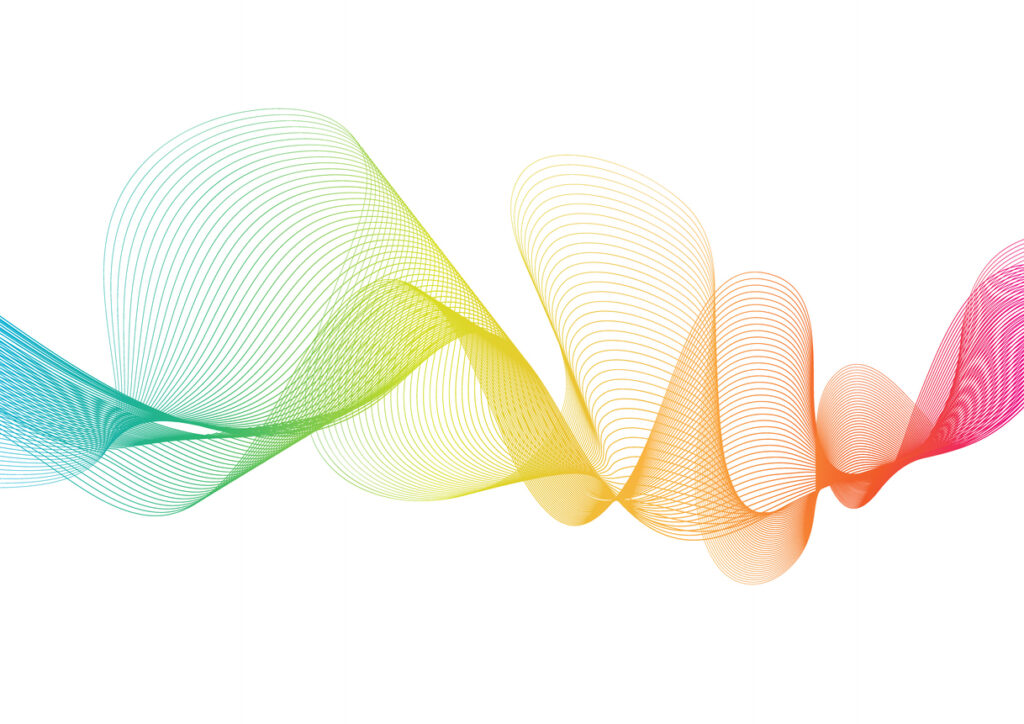 The Growing Applications for Visible Light Curing Resin
ThreeBond is proud to be at the forefront of contributing to the growing number of applications for visible light curing resins. These visible-light cure resins are currently used in many forms, including: 
Inks

Paints

Adhesives

Sealants

Sealing agents

Printing plates

Resist materials
What is fueling the popularity of visible-light cure resins? The development of lasers, particularly visible ones, has led to increasing demand for resin cured in visible light. ThreeBond has made significant contributions to the electric, electronic, automotive, and mechanical industries with its UV curing adhesives, the
ThreeBond 3000 and 3100 Series
, and continues to explore the growing applications for visible light curing resins.
About UV Curing Resins
While the demand for light-curing resins has been increasing year after year, most products are ultraviolet-curing resin that uses UV rays as curing energy. This innovative technology has been around since the 1970s, mostly used as a
dental resin
. So, while it's not the newest technology, its uses are far-reaching. 
However, due to the need for a one-part, non-solvent, fast-curing configuration, visible light cure resins are starting to be used in inks, paints, adhesives, sealants, sealing agents, printing plates, and various resist materials. With expanding uses, visible light resins have been a new and growing focus for ThreeBond. 
Advantages and Disadvantages of Visible Light
Ultraviolet-curing resin is widely used in the fields of electric,
electronic
,
automobiles
, optics,
communications, construction, and the like, due to its one-part, non-solvent, fast-curing configuration. However, when comparing visible light to ultraviolet rays, you'll note some advantages and disadvantages.
Some of the main disadvantages of using visible light over UV rays include: 
Lower energy level than UV - The energy level of the visible light is approximately 1/2 that of ultraviolet rays. Therefore, the curing of visible-light resin is slower than that of ultraviolet-curing resin.

Poor surface curing of resins - the low energy level of the visible-light-curing resin makes it difficult for radicals trapped by oxygen to become an active species again. 
Some of the primary advantages of using visible light are: 
High light penetration - permits the use of a filling mixed with an adhesive and a resin for semi- to non-transparent materials. The light penetrativity of the resin to be cured itself improves. 

Safe for the human body - Ultraviolet rays can impact the human body. Therefore, the ultraviolet irradiator must be designed for worker safety.

Inexpensive radiation system - the visible-light-curing resin can be cured well with a commercially available halogen lamp. Therefore the total cost will be lower than that of a UV-curing mercury lamp. 
Since UV cure resins have some pros and cons associated with them, it's important to consider the curing energy of visible light as an alternative option. At ThreeBond, we've studied the advantages and disadvantages of both to offer our customers the best solutions for every industry. 
Compared with UV cure resins, visible light resins have a much shorter history and few results within the industry. With growing uses across various industries, we will continue to learn more about visible light curing resins and work to improve their productivity and ease of handling. ThreeBond has developed several visible light curing adhesives, TB3177, TB3170B, TB3170F, TB1770 series, and will continue to work towards offering our customers alternate solutions for UV cure resins. 
About ThreeBond International Inc.
ThreeBond has been driving the future of adhesives and gaskets as it applies to the
automotive manufacturing industry
. Our brand has continued to focus on producing safe and efficient adhesives, sealants, gaskets, and coatings for automotive manufacturing and other industries. Our innovative technologies are created to support the growth of manufacturers in a way that makes us a trusted and reliable partner through every step of the supply chain.
Contact us to learn more
about how we can collaborate with you to develop new products and formulations to meet your specifications.