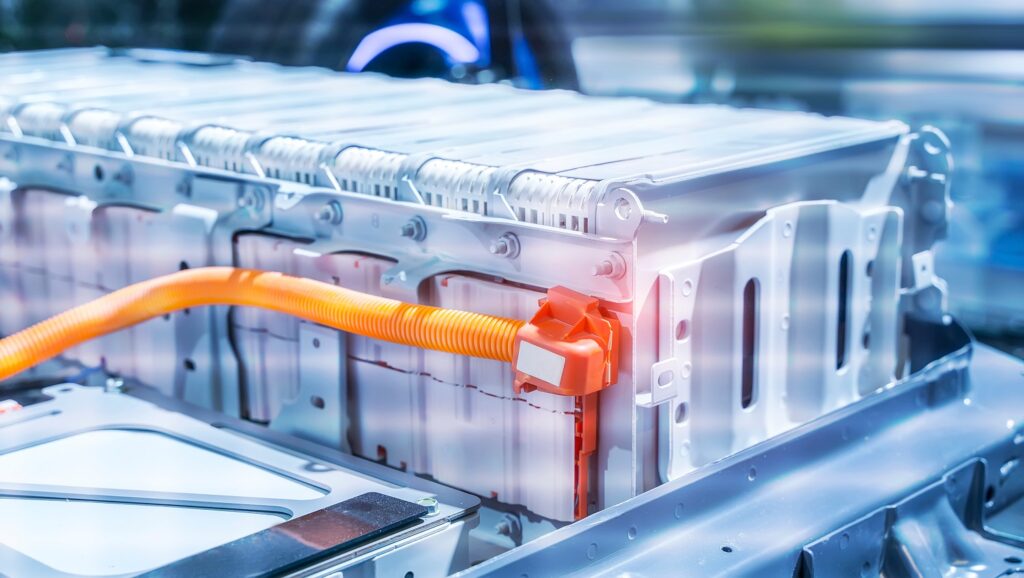 Creating Viable Battery Pack Solutions for the Automotive Industry
The automotive equipment sector at ThreeBond specializes in creating dynamic solutions for the automotive industry that increase quality finished products and minimize production costs. To be an effective partner for our automotive clients, it's our responsibility to stay on top of industry trends and continually improve our offerings.
Since ThreeBond's foundation, we have developed numerous products and techniques for sealants and adhesives with FIPG as its core and contributed to the automotive industry. By making the best use of our know-how, we manufacture a rich assortment of sealant products with low moisture permeability and high resistance to liquid electrolytes for lithium-ion batteries that are paid much attention to as in-vehicle secondary batteries.
We are making positive eff¬orts to develop and commercialize heat radiating agents and sealants for battery-related parts and sealing agents, etc., for fuel cells regarded as the next-generation energy.
Automotive Equipment: Battery Pack Design Solutions
ThreeBond is proud to make positive efforts to develop and commercialize non-silicone sealants, cell fixing agents, heat radiating agents, and sealants for battery-related parts and sealing agents, etc., for fuel cells regarded as the next-generation energy.
Non-Silicone Sealant
ThreeBond 1160
is a tin-free one-component room temperature curing modified silicone sealant with excellent heat resistance, cold resistance, and chemical resistance. It does not contain low-molecular cyclic siloxane, meaning it can be used in close proximity to electrical contact points.
Cell Fixing Agent
ThreeBond 3951D
is a two-component elastic adhesive that forms an elastic rubber-like cured material. It is resistant to vibration and impacts and has excellent relaxation properties against stresses such as the expansion and shrinkage of materials. It also has excellent adhesion with a wide range of materials, including metals, plastics, and inorganic materials.
Sealant for Battery Packs
ThreeBond 1170H, 1171F, and 1171G
are one-component volatile solvent type sealants for batteries with low moisture permeability and excellent electrolyte resistance. They provide excellent sealing with a volatile solvent that forms an elastic rubber-like film. They deliver superior performance as liquid electrolyte sealants for caulked portions, encapsulated portions, and safety valves of batteries.
Along with creating our precoat locking agents for female threads, we've also worked as a team to improve the existing precoat sealing agents we sell for male threads. This ensures no matter what you need for your application, we have the solutions to improve efficiencies and help you stay on budget.
About ThreeBond International Inc.
ThreeBond has been driving the future of adhesives and gaskets as it applies to the
automotive manufacturing industry
. Our brand has continued to focus on producing safe and efficient adhesives, sealants, gaskets, and coatings for automotive manufacturing and other industries. Our innovative technologies are created to support the growth of manufacturers in a way that makes us a trusted and reliable partner through every step of the supply chain.
Contact us to learn more
about how we can collaborate with you to develop new products and formulations to meet your specifications.