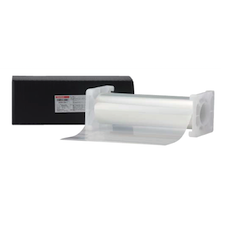 1600 Series
Functional Heat Resistant Adhesive Sheets
usage
ThreeBond's reactive-curing and heat resistant adhesive sheet is ideal for bonding large areas with film thickness uniformity and is excellent for bonding without air bubbles and overflow. In addition to heat resistance, various functions have been added to meet a wide variety of industrial needs including optical use (flat panel displays), adhesion sealing of organic EL panels, and motor magnet bonding.
Why choose heat resistant adhesive sheets from ThreeBond? We've designed ourr heat resistant adhesives to serve various functions within the consumer electronics industry that improve production output and grow efficiencies. Our products are heat curable, flexible, and provide high transparency for a heat resistant adhesive that is strong and aesthetically pleasing.
PRODUCT SPECIFICATIONS
( = download technical data sheet)
| Product Name | Features and Uses | Appearance | Thickness (µm) | Compressive Shear Strentgh | Refractive Index | Haze |
| --- | --- | --- | --- | --- | --- | --- |
| TB1630 | UV Curable sheet adhesive, high transparency, flexible, excellent light resistance. | Colorless | 40 | 5.1 | 1.507 | 0.01% |
| TB1655(20t) | Heat Curable sheet adhesive, high transparency, reliable sealing. For sealing organic EL solids | White | 20 | 4.9 | - | - |
* Measurements are taken under the standard testing conditions for each grade.
SUGGESTED MARKETS:
PLEASE NOTE: Not every product we make is represented here. If there is a product you don't see, please contact us and we will provide information and specifications on request.