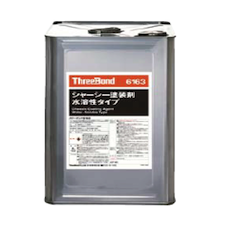 6100 Series
Aftermarket Sealants & Coatings
usage
ThreeBond aftermarket automotive sealants are ideal for quick and easy flat repairs, as well as, for use on cracked and broken motorcycle fairings, tabs, and plastic parts. Our automotive coatings are excellent for improving the aesthetic appearance of, and protection of a vehicle's chassis.
PRODUCT SPECIFICATIONS
( = download technical data sheet)
| Product Name | Features and Uses | Color | Salt Spray Test | Packaging |
| --- | --- | --- | --- | --- |
| TB6154D | Wax based long term car body rust preventative to protect against corrosion from salt, seawater and acid rain | Black | 1000 hrs, class B | 480ml aerosol can |
| TB6155D | Water based type long term anti-corrosion agent to protect lower parts of cars and sealers on wheel housings | Black | 500 hrs, no rusting | 480ml aerosol can |
* Measurements are taken under the standard testing conditions for each grade.
SUGGESTED MARKETS:
PLEASE NOTE: Not every product we make is represented here. If there is a product you don't see, please contact us and we will provide information and specifications on request.